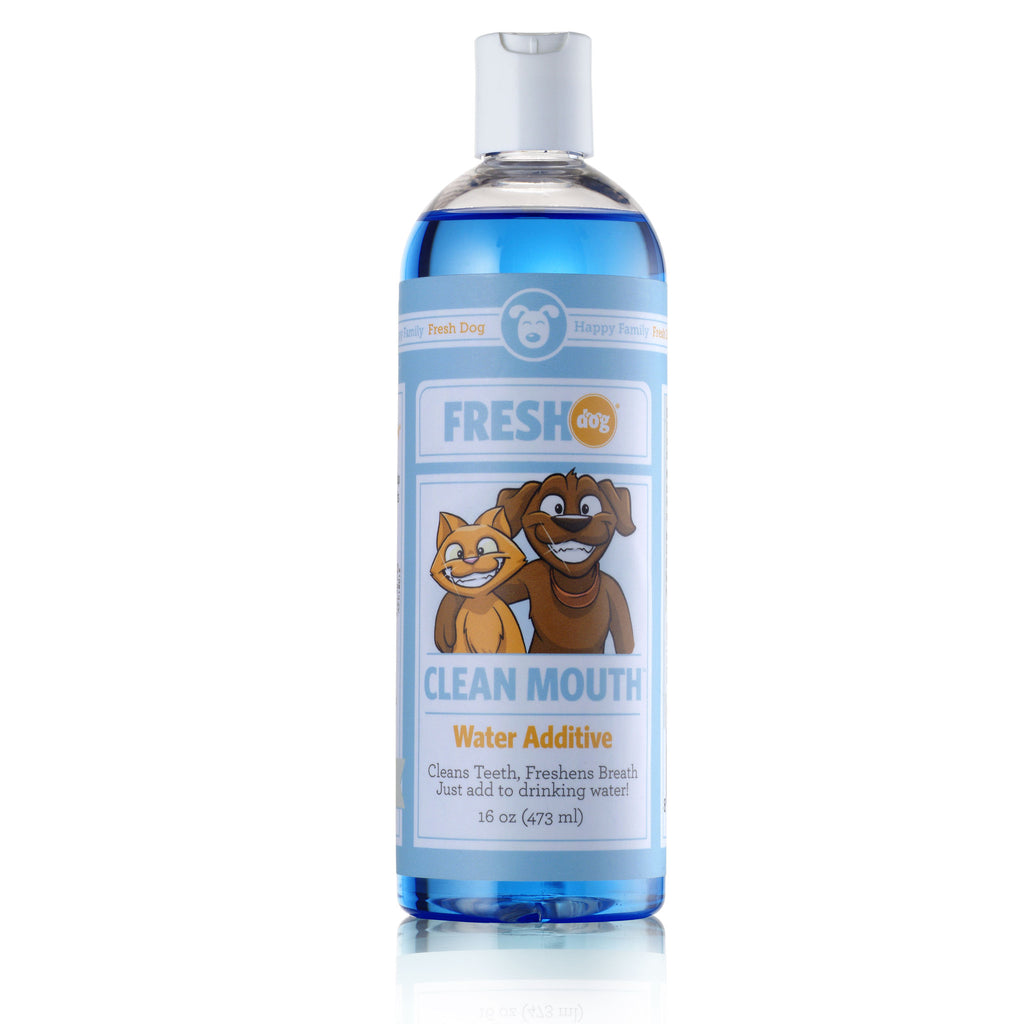 Fresh Dog Clean Mouth Water Additive for Dogs & Cats (16 oz.)
No time to brush your pet's teeth? Animal too feisty to let you get near those chompers? No problem! This is your quick and easy way to combat bad breath and promote good oral hygiene between vet visits. Based on the same technology used to treat human drinking water, Fresh Dog Clean Mouth™ mixes odorlessly and discreetly with water. It attacks odor causing bacteria in the bowl and mouth without disrupting normal drinking habits. It's oral care made easy - like brushing your best friend's teeth each time they drink! Directions: Add 1 teaspoon of Fresh Dog Clean Mouth™ for each cup (8 oz.) of drinking water. Use daily for best results, brightest smile, and freshest home.
Cleans teeth, freshens breath - just add to drinking water!

For dogs & cats

Combats tartar & plaque buildup

Easy oral care between vet visits

Fresh Tip: Clean Mouth™ also reduces bacteria and water bowl "slime!"

Made in the USA
Ingredients: Purified Water, Stabilized Chlorine Dioxide, Sodium Bicarbonate (Baking Soda), Potassium Sorbate, Sodium Benzoate, Tetrasodium EDTA, Methyl Paraben, FD&C Blue #1, FD&C Yellow #5.